Description
The Hyacinth Macaw is the largest macaw in the world. They are native to eastern and central South America! A special feature in Hyacinth Macaw is its very hard beak, capable of pecking through coconut shells.
It is almost entirely blue and has black under the wings. Hyacinth has a large black and bright yellow beak along the sides of the lower part of the bill and has a yellow area around the eyes! Males and females are almost indistinguishable, although females are usually slightly smaller.
Find out more details below!
Hyacinth Macaw
Pet care : Parrots need a comfortable space, lots of toys and interact as much with the toys, stroking, learn the tricks, all the factors that will help your parrot unstressed.
Color : blue
Length : 95 cm
Weight: 1.7 kg
Life span : 60 years
Adulthood : 5 years old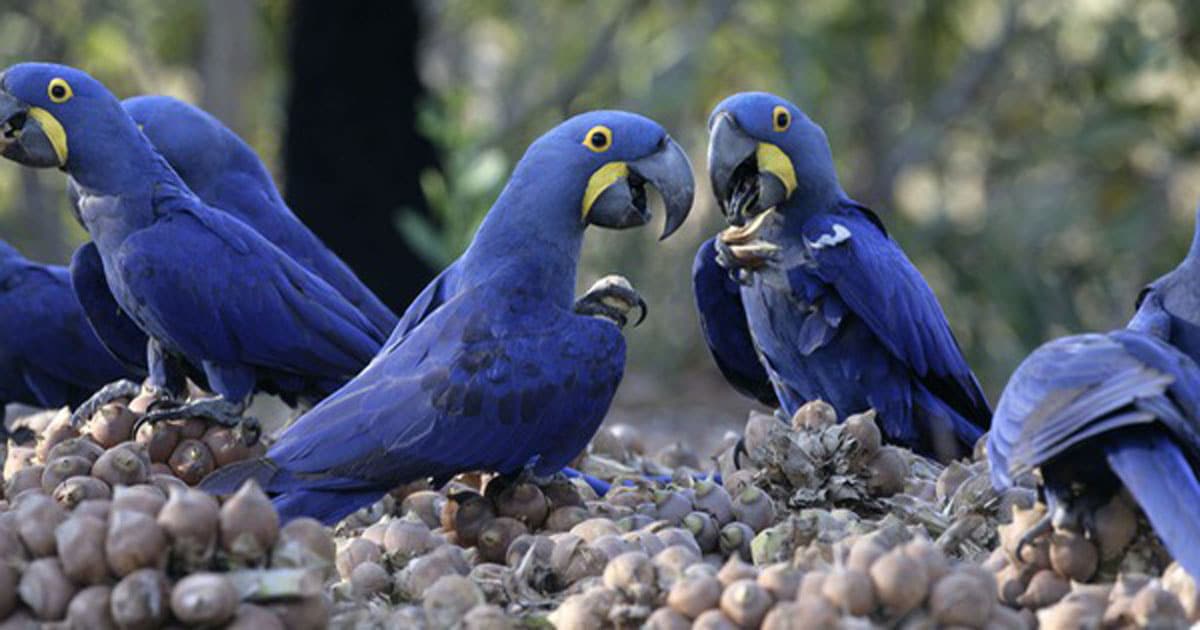 Vaccination Program (Free):
– Flu, Diarrhea – monthly (200.000đ/time)
– Deworm – every 3 months (200.000đ/time)
– Coccidiosis – every 3 months (300.000đ/time)
– NewCastle – every 4 months (500.000đ/time)
– Lung Mushrooms – monthly (100.000đ/time)
– Hen / Typhoid / Pasteurellosis – monthly (100.000đ/time)
*** With the advice of Dr. Nguyen Nhu Pho – Professor of HCM Agricultural University.
Contact us
Pet Me Shop specializes in buying and selling national Military Macaw parrots . Ensuring beautiful parrots , medical certificates quarantine . For further information , please contact :
Hotline:  091 709 6677 – 0916 399 299 (Mr. Tài)
Address showroom: Pet Me Coffee – No. 21, Street No. 6, Linh Chieu Ward, Thu Duc City.