Description
Dumbbells Toys for Parrots , Weightlifting Games, Bird Toy 80,000 ₫ Parrot toy dumbbells to help keep pets entertained and active. Toy dumbbells for parrots Toys for parrots are small light dumbbells. Help your parrot become healthy and create a happy space for you to entertain after tired studying and working.
Features of toy dumbbells for parrots
Small, light and delicate.

Keep birds/parrots entertained, avoid them breaking the cage.

Designed for small sized birds.

Satisfy your bird's cravings.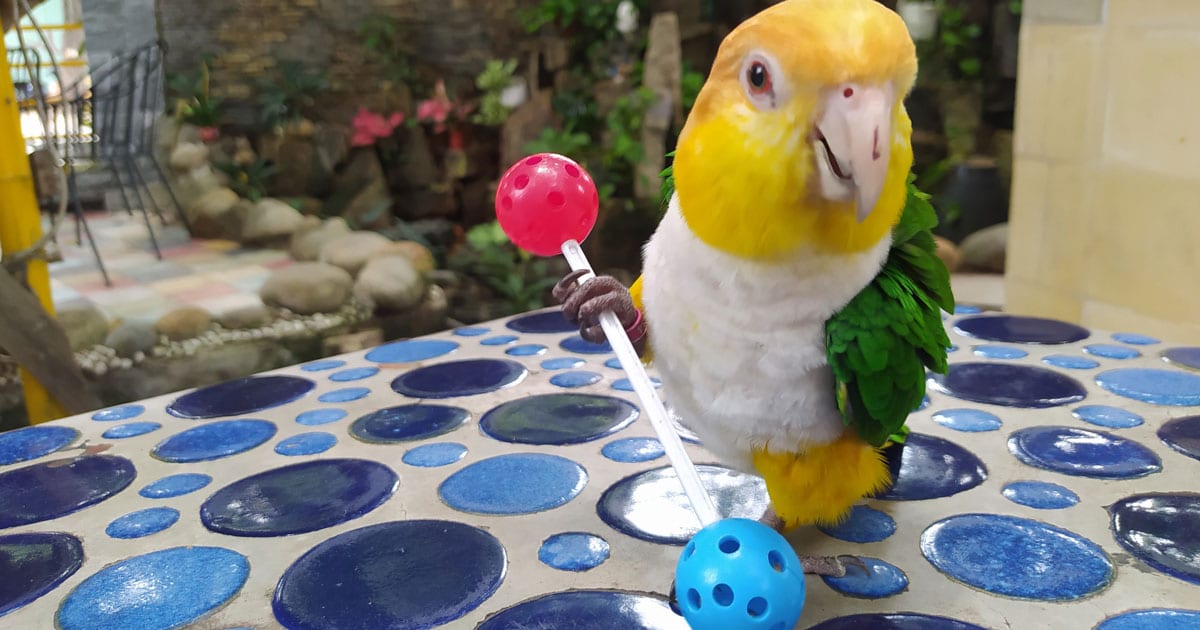 Toy dumbbells for parrots
Pet Me Shop  specializes in selling and supplying  parrot accessories ,  parrot toys , color discrimination games and other imported games for training parrots as well as some other animals (see also: Handbook parrot rearing ).
For details please contact:
Phone hotline: 091 709 6677 – 0916 399 299 (A. Tai)
Showroom address:   Pet Me Coffee  – 198 Nguyen Van Huong, p. Thao Dien, District 2, City. HCM.