Saigon Cafe with iced milk? Saigon people like to drink coffee, like to "go to coffee" even though sometimes they only drink juice. "Going to a cafe" seems to have become a familiar saying, a cultural feature of young, middle-aged and late-afternoon people in Saigon. Therefore, Saigon cafes also race to develop, each place has its own look, creating a vibrant life in the world of "going to coffee" of the people here.
Pet Me Coffee
The trend of returning to nature has become a key element of Saigon cafes, starting from the desire to find a peaceful place after stressful days of diners, part of it is like the core of people. people, love the pristine beauty, the green and the strange that nature bestows. Among them, it is impossible not to mention Pet Me cafe – the first and only parrot cafe in Vietnam. Born in July 2014, Pet Me coffee is the child of passion and blood from the two owners of the last 8X generation. Love parrots, have been passionate about parrots since they were young, from tinkering with reading books to caring for parrots, small and large, Asia, Australia and South America, the two young people decided to turn their joy of love. That passion has turned into Pet Me cafe, a place to share and converge the love for parrots.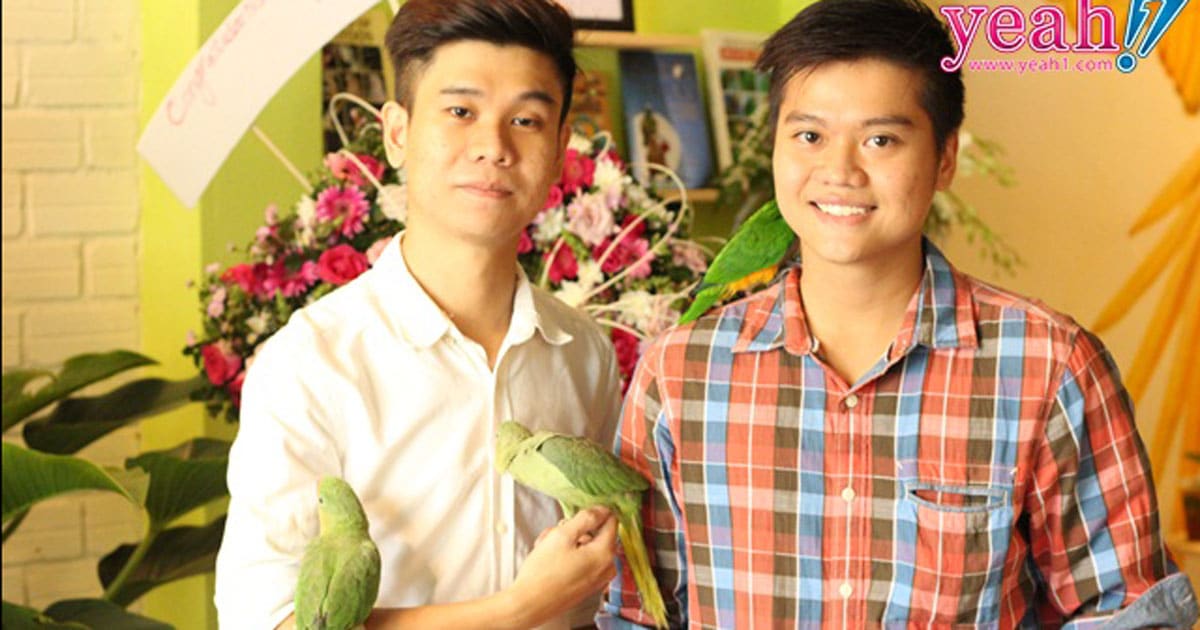 Pet Me Coffee is the result of 2 8x friends' passion for parrots (photo from Yeah1)
Pet Me cafe is designed with a gentle blue tone, giving you a pleasant feeling of relaxation. Guests who come to the cafe next door to enjoy delicious sweet and delicious drinks are of course to play with parrots. The shop has a wide variety of parrots, from small and cute in your hand to a few kilos, from all over the world. These parrots are very brave, even know how to beg, so you can't help but soften. Because the parrots have been trained, you can easily "lure" them to come close, perch on your shoulder, on your hand. The shop will change parrots once every two weeks, so customers can learn about the characteristics, living characteristics, and personalities of many different parrot breeds.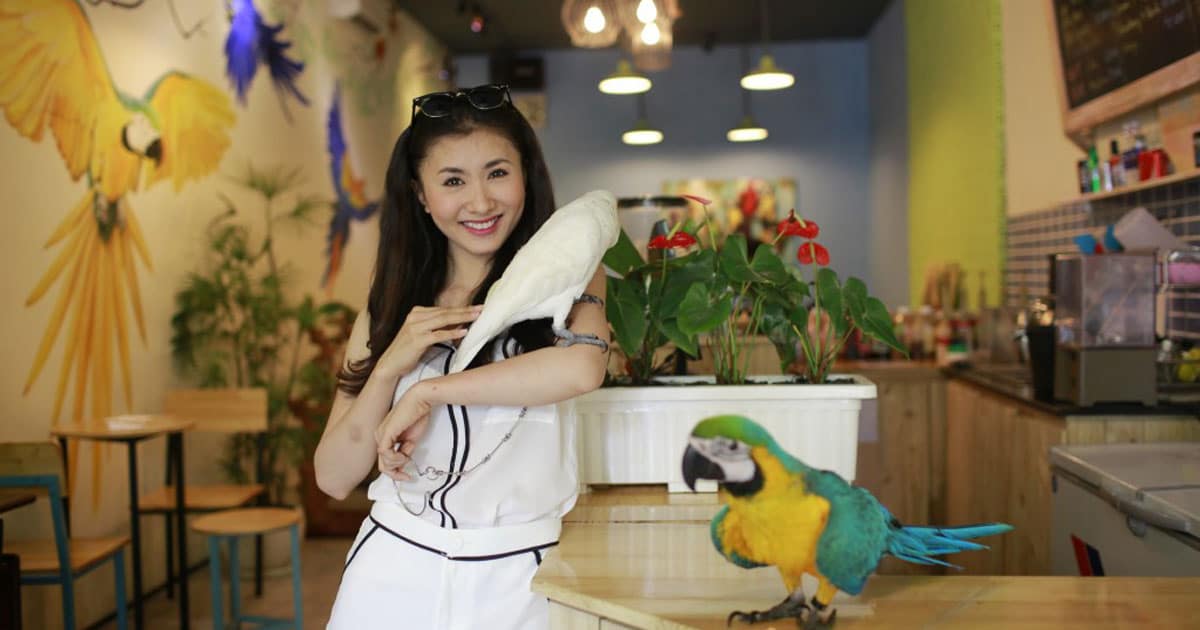 Actress Nguyet Anh plays with parrots at Pet Me cafe
Check out the Pet Me parrots, you will definitely want to get a picture with the brilliant blue and yellow Macaw Blue and Gold guy playing with a large Green Winged friend with attractive red and blue colors. Or you may have to "suffer" the adorable coaxing of the white and attention-loving Cockatoo. In addition, Pet Me coffee also has lovely green chains, mischievous Caique parrots, rainbow-colored love birds, small parrots that diners can hold and stroke. In addition to parrots, the shop also has Mini owls with a height of only 8 cm when grown. In addition to their small size, dark feathers and lovely round eyes, these birds are very popular with young peo.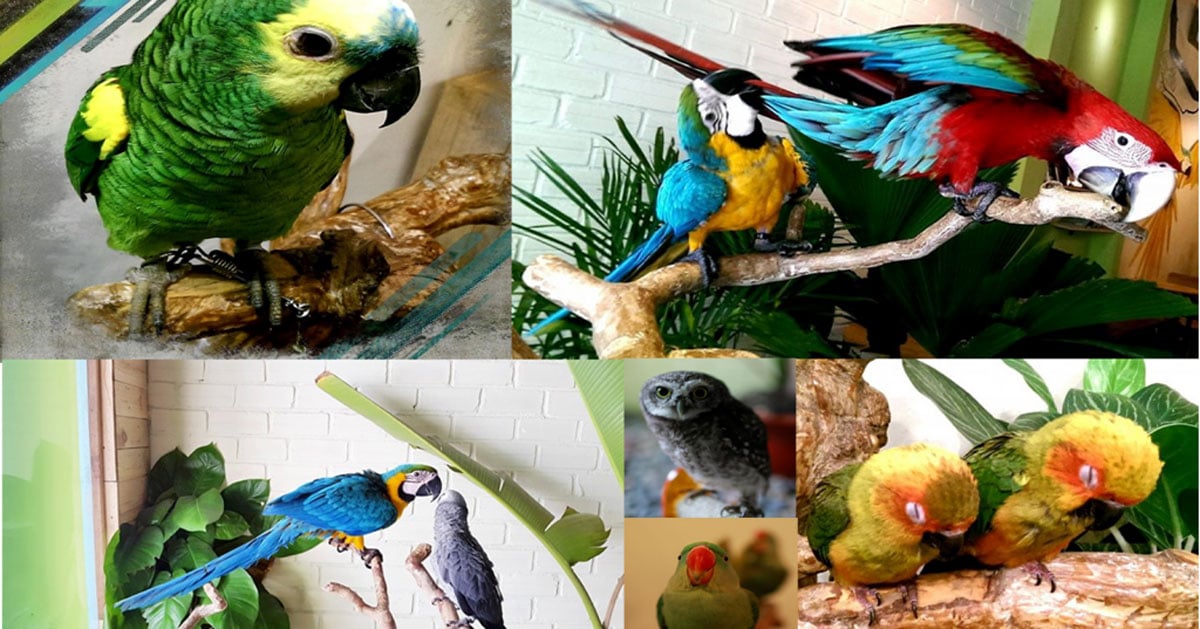 Colorful parrots at Pet Me Coffee
Cute, adorable, interesting, diverse and impressive parrots are what diners feel at Pet Me Coffee. That also explains why Pet Me Coffee – parrot cafe is becoming one of the first mentioned names when "going to Saigon cafe".
More information at the shop can be found at Facebook Pet Me Coffee: